Glasad takplattformningsmaskin
produktinformation:
Hur ser världen ut genom dina ögon? I mina ögon är Metal Glazed Roof Tile Roll Forming Machine. Varför? Eftersom Metal glastak Tile rullformningsmaskin ett mycket bra verktyg för att hjälpa mig att bygga mitt hus. Denna maskin kan produkt olika av metall tak- och väggskivor. Och dessa metalltak och väggplattor är skönhet och aldrig ute på mode. Ännu viktigare är att den är låg kostnad och lätt men hållbar. På så sätt har mitt hus ett längre liv och skyddar min familj bättre.
No.

The Production Line Of Glazed Tiles Machine




1

roller station

12 roller stations

2

speed of production

0-2m/min

3

Voltage

380V, 50HZ, 3phases

4

width of steel sheet

1200mm




5

dimensions

6.92*1.45*1.51m

6

thickness of steel sheet

0.3-0.6mm




7

Material of cutting blade

Cr12

8

Hydraulic

#40

9

Control system

PLC system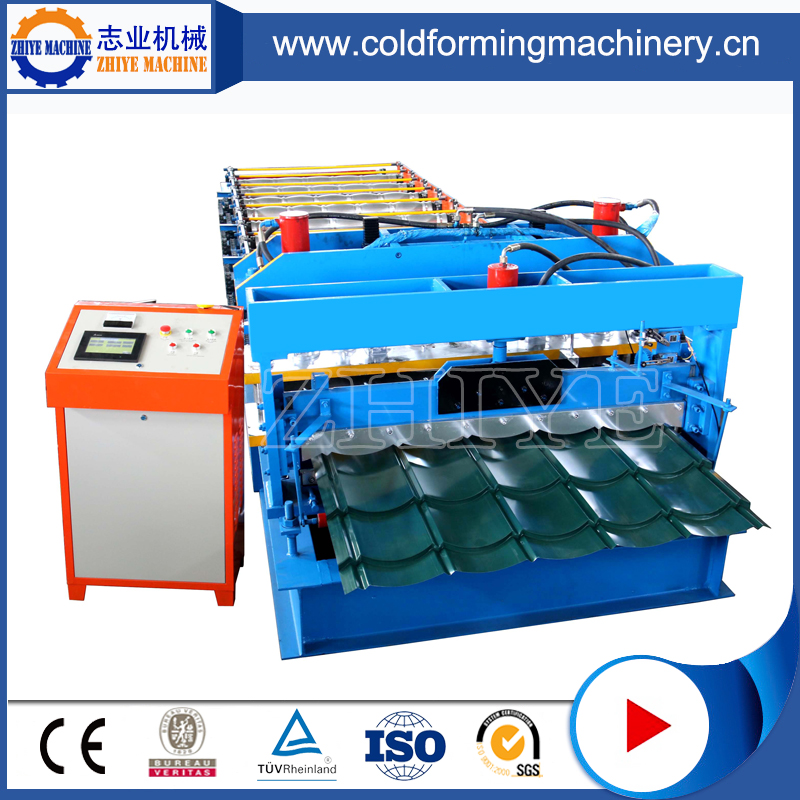 1. Manuell Uncoiler:

Användning: Den används för att stödja stålspolen och lossa den på ett vridbart sätt. Stålspolen är ospolad för hand.
Lastkapacitet: 5T
Inre diameter: 500-508mm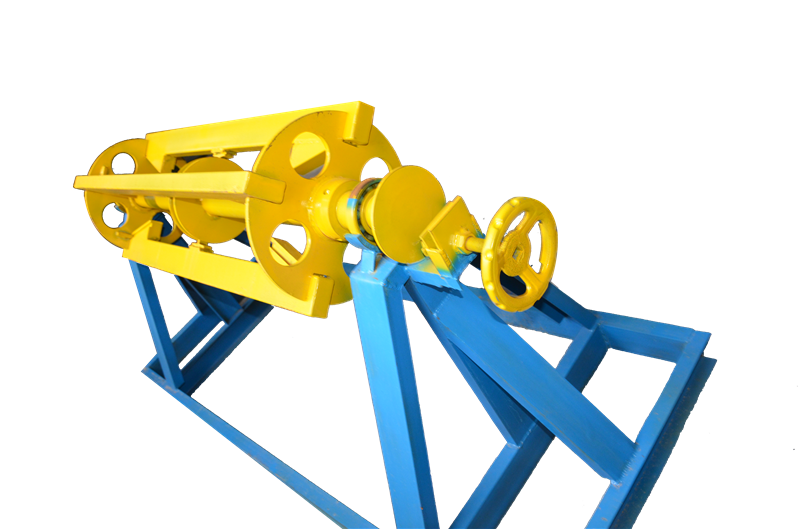 2. Matningstabell:
Lägg råmaterialet (stålplåt) genom stranden för att tillverka och bearbeta, det kan garantera att produkterna är snygga. Parallellt och allt är enhetlighet. Var vänlig hänvisa till utrustningsreglering för att få veta funktionen för lokalisering av vinkeljärn.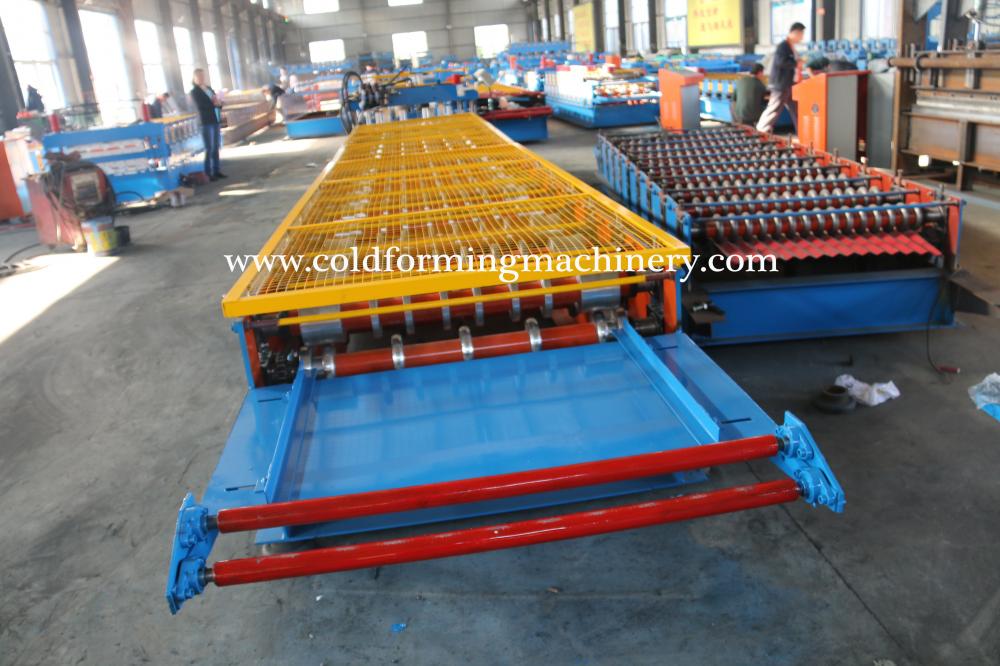 3. Huvudrullformningsmaskin:
Material av rullar: 45 # stål, rulleytor polering, hårdplätering. Den polerade ytan och värmebehandlingen mot formarna kan också hålla formningen. Plattans yta är smidig och inte lätt att märka när den stämplas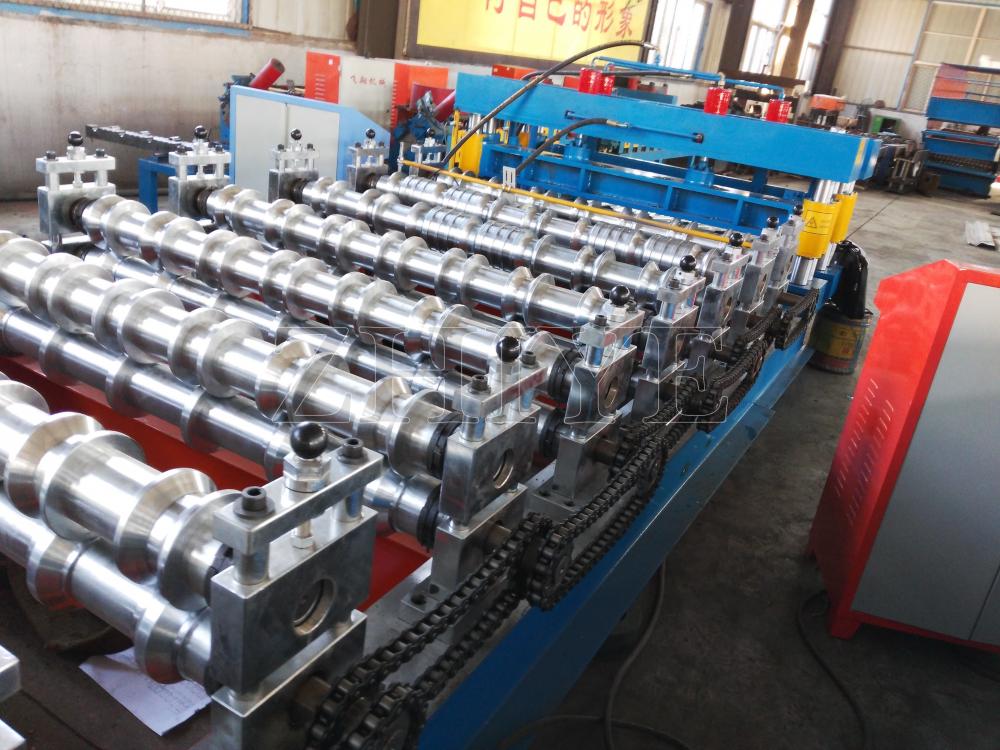 4. Hydrauliksystem:
Hydraulolja: 40 #.
Hydraulolja in i hydrauloljetanken, pumpen driver skärmaskinen för att påbörja skärbetet.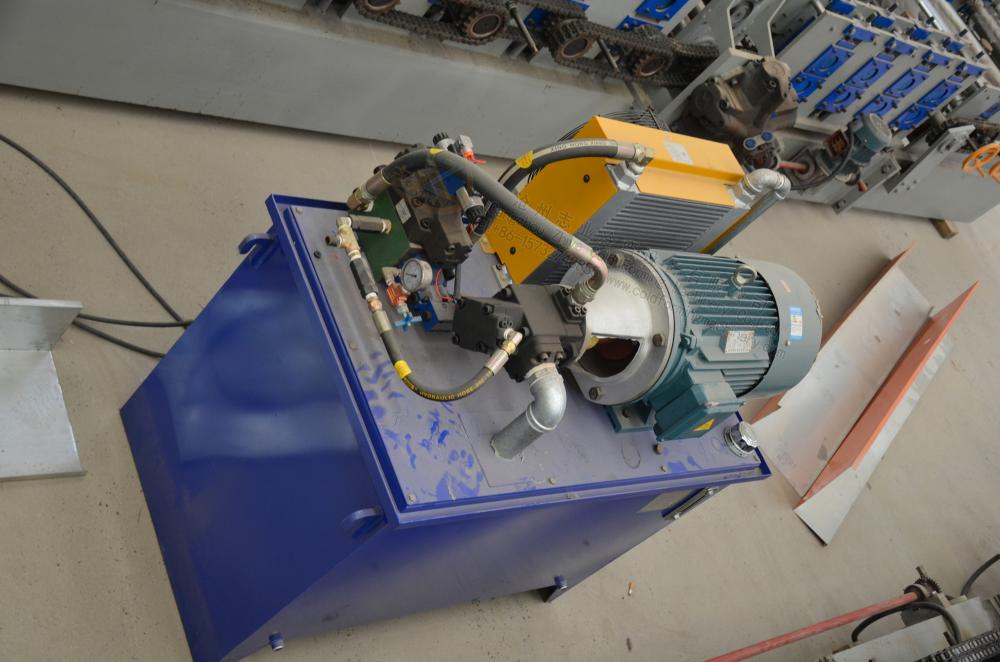 5. Skärmekanism: Den antar den hydrauliska enheten och den automatiska platsen för att bestämma dimensionen och skära målprodukterna. Bladblad: Cr12, släckningsbehandling.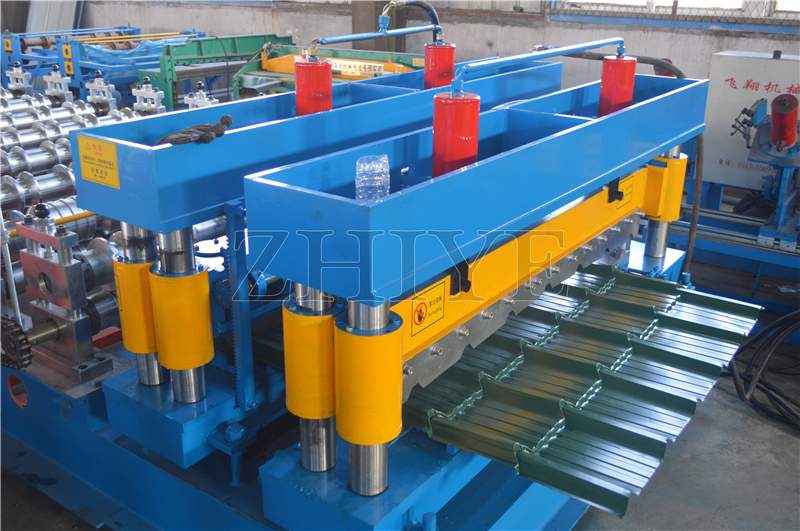 Paket och frakt:
Kakel Forming Lines paket: naken, med vattentät duk och stuva trä. Importerat datorkontrollsystem fylld med vattentät trasa och kortkort.
30 ARBETDAGAR EFTER HAR MOTTAGET INSÄTTNINGEN
Vår servitör:
Vi tillhandahåller det tekniska stödet för hela livet. Under tiden, om några delar går sönder och inte artificiell skada, skickar vi dig nya gratis. När teknikerna behöver utlands, ordnar vi teknikerna. Men köparen ska ta alla kostnader, inklusive Visa, Roundtrip biljett, lämpligt boende och betala serviceavgiften till tekniker med $ 150 / dagar
Företagsinformation:
Cangzhou Zhiye Kallformning Machinery Co, Ltd Vi tillverkar alla typer av kallvalsformningsmaskiner, vi huvudtillförseltrapets takarket rullformningsmaskin, glaserat kakel rullmaskin, C & Z upplagsbalk Rolling Making mahcine and Light stål kölen ram tidigare Line.And Produktionen Linje av glaserad kakelmaskin
Kontakta:
Produktkategorier : Golvbelagd takplattform